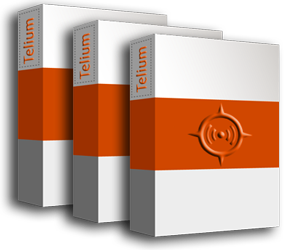 PBX Synchronizer
Pick the edition that's right for you
Free

Flex

Unlimited

OEM1

Synchronization

Files & directories

SQLite® 3 databases2

MySQL® databases & tables

Command asterisk to load changes

Post synchronization event handlers7

Management & Operations

Run in container/virtual machine

Telnet interface

E-mail alert on remote host connection change

E-mail alert on sync problems

Capacity

Unlimited remote hosts3

1 host

Varies by license

Unlimited

Varies by model

Unlimited sync jobs

Support

Support forums4

E-mail5

Max 3 incidents per year

Max 5 incidents per year

Varies by make

Remote Access/SSH6

Max 5 incidents per year

Varies by make

Lifetime License 8

One time cost

Free

$160 /rh 9

$1600

OEM specific

Maintenance agreement cost (Optional) 10

15% /year

$240 /year

OEM specific

Subscription License 11

Monthly fee

$9 /rh /mo 9

$105 /mo

Maintenance agreement fee 12
The following notes apply to the table:
OEM edition pricing/features varies by manufacturer/make and model.
Includes AstDB database found in Asterisk 11 and later.
PBXSync will only allow connections up to the number of remote hosts licensed.
Telium monitors and responds to support forum requests on a best effort basis.
Support is only available while a maintenance agreement is in place. Incidents are pooled across mediums.
Remote access requires direct connection to the hosts, not use of an emulator/VPN.
Event handlers allow custom/different settings on each node.
A lifetime license remains active forever without additional payments required.
The Flex edition is licensed by the maximum number of remote hosts to which this host will connect, each remote host is denoted as ("rh").
The optional maintenance agreement is available in one year increments.
A subscription license remains active while a monthly fee is paid.
A maintenance agreement is included with a subscription license.