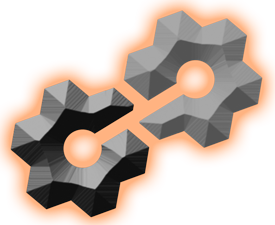 High Availability Switch Module
HA VoIP Switch to integrate into your product
High Availability Switch Module™ (HAsm™) is a turnkey solution which offers sophisticated VoIP switching technology for integration into your application or product.  HAsm is a plug-in module offering VoIP audio and video switching with built-in high availability to survive a wide range of technical and environmental failures.
HAsm is a 100% software solution, delivered as a Linux service that can be added to your existing platform, or available as a standalone virtual/physical machine.  High Availability Switch Module is designed as a "black box", shielding all of the complexity of clustering and switching from your product while exposing a simple text based API for full management/monitoring/control from your application.  The HAsm product is delivered fully configured to your specifications, with an API that exposes only the functionality/notifications that your application requires.
HAsm builds on technology components developed by Telium over the past 20 years.  These components have proven themselves in high volume and mission critical environments worldwide, and include health monitoring, synchronization, cluster control, security, and more.  The flexibility of this approach allows Telium to select the most efficient and cost effective components to deliver the functionality and performance you need, without the bloat, risk, and cost of unnecessary components.